Dillon Danis has become the most recent BJJ competitor to drop out of ADCC, according to ADCC figurehead Mo Jassim.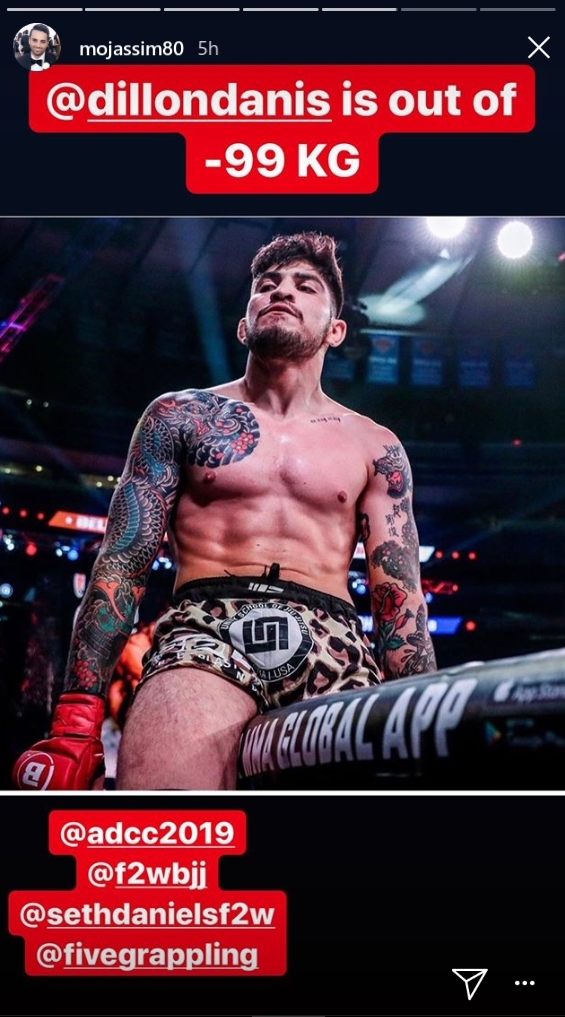 The reason for Danis' departure is thus far unknown (and we will update this post if we learn the cause), but thankfully, his -99kg division replacement has already been announced. Dan Martinez, who won silver at the 2018 East Coast Trials, will step in to take Danis' place.
The news of Danis' exit from the elite championship comes just a day after it was announced that Keenan Cornelius would also be withdrawing from the event due to EKC, a highly contagious form of viral conjunctivitis. James Puopolo will be taking his place in the -99kg division.
Two days ago, another shakeup took place when Joao Gabriel Rocha pulled out due to a lower back injury; his replacement is ADCC East Coast Trials silver medalist Hudson Taylor.