We get it. You're here because you like looking at fight injuries and saying "Ooooh" to yourself, grateful that you're not the one dealing with it but also fascinated with all the ways the human body can be damaged.
Shogun Rua has delivered for you.
Rua lost his fight over the weekend at UFC 255, where he was defeated via TKO by Paul Craig. According to Rua, the first takedown that Craig achieved on him caused him to suffer an injury to his elbow, which he acknowledged was "no excuse" for his loss. Still, when you see the actual injury, it's no great surprise that Rua didn't seem to be performing at his best afterward.
Rua shared a message to his fans — and a photo of his elbow — on social media following the fight.
"Unfortunately things didn't go out the way I would have liked last night , and this is a part of our sport. I suffered an injury to my elbow on the first time I was taken down, but this serves as no excuse, as it is part of fighting and it doesn't take way any merits from my opponent.
An athletes' career is not only made of glory and thank God I was already blessed many times with the reward of victory, due to a lot of sacrifices and effort, that only those who live our everyday routine really knows what we go trough.
I want to thank all the amazing support from you guys, as always. I'm blessed for being able to do this for 18 years already, and here in 2020 you guys are the great motivation I carry with me, and that it makes me continue this far. Now I'm going to rest with my family, and think about my career. I know that my mission in this sport goes way beyond the octagon as well. Thanks a lot guys"
Rua also shared a photo of his elbow. There's no blood or gore, but beware: it's pretty gruesome.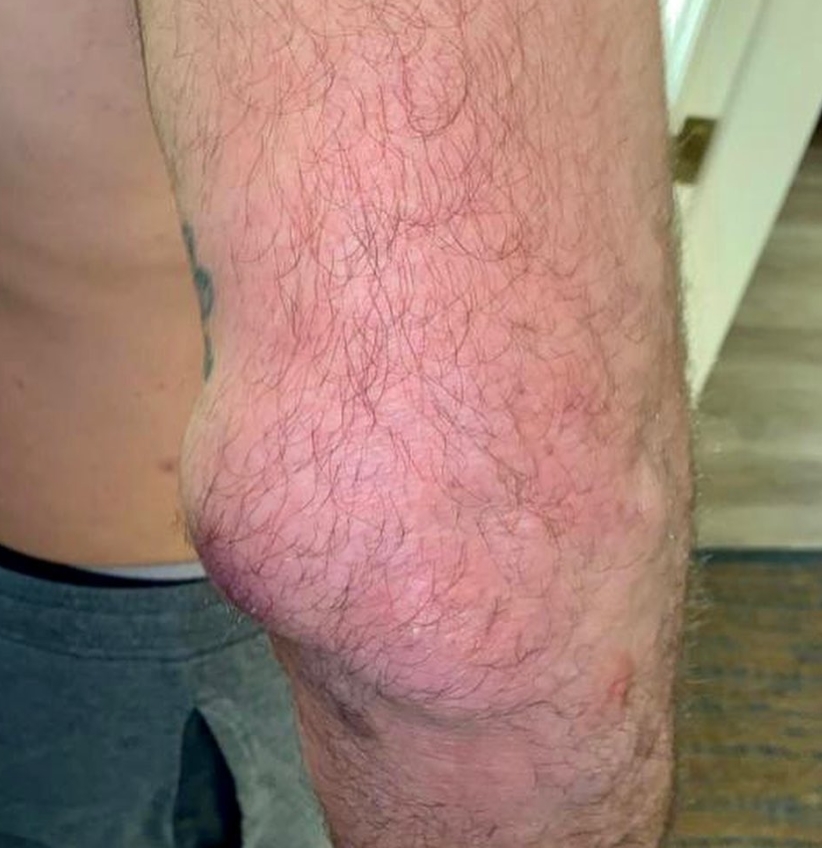 Hopefully, Rua will be healed up and back in action soon.