Dustin Poirier is a tough guy with a big heart. The former UFC interim lightweight champion also runs a charity organization called The Good Fight Foundation (GFF), which raises money for causes in need, often by auctioning off Poirier's fight gear (and other fighters' gear as well). In the past, the GFF has tackled initiatives like building a playground for disabled children, and now, they're taking on another challenge: delivering 1,000 meals to hospital workers by the end of the week.
The Foundation announced the initiative over the weekend on social media, saying that their efforts would begin on Easter Sunday. The organization is teaming up with Dean O's Pizza to make it all happen.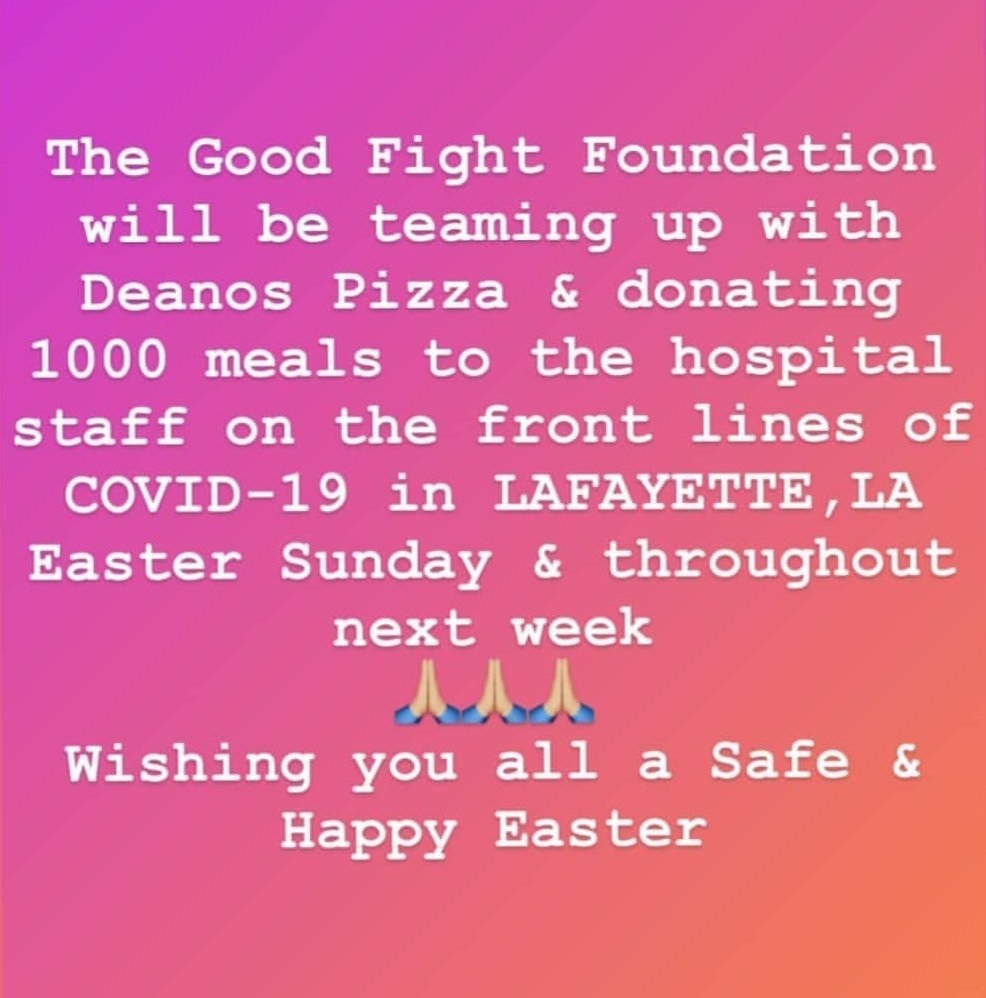 The GFF and Dean O's made it happen, and Poirier himself was in the kitchen making pizzas for the occasion.
The team then delivered the food to hospital workers, many of whom are exhausted and worried as they make tough decisions while also having to be concerned about their own health.
Their efforts seem to have been a big success. Free pizzas may not solve the pandemic, but it can provide a much-needed serving of comfort food during a very uncomfortable time.
You can donate to the Good Fight Foundation here.