Rice Brothers Academy has officially reopened in Redding, California, defying the state's stay-at-home order.
Tanner Rice, a Cobrinha black belt who won the American Nationals in 2015, first shared the academy's plans to reopen with a "full class schedule" on social media a few days ago.
Rice later released a longer statement explaining his rationale:
The Jiu-Jitsu Times reached out to Rice to ask if there were any precautions that would be taken to keep members safe and did not receive a reply. However, in a Redding Record Searchlight interview, Rice said that he believed that the government's response had been an "overreaction" to the virus, which has been contracted by forty people and killed four people in Shasta County as of Tuesday, according to data from John Hopkins University. 43,464 cases have been confirmed and 1,755 people have died from the illness in California as a whole. "I understand that people get sick and people need to get better. But I think it's an overreaction and that's just my opinion. I think we need to start bringing life back to normal," Rice told the outlet.
While the spread of the virus is starting to slow around the world, the United States continues to have the highest number of COVID-19 cases by a wide margin.
Outbreak evolution for the current 10 most affected countries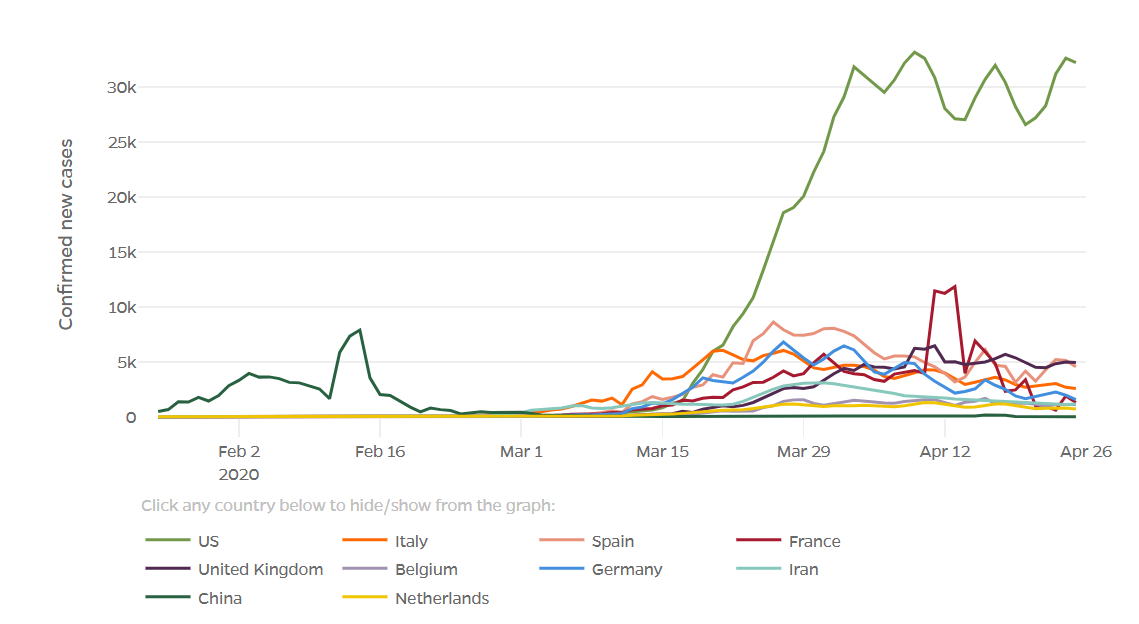 While many academies have offered online classes or resources for students who are forced or choose to remain at home, Rice told the news outlet that with the academy reopening, he would not be offering online classes. The Redding Record Searchlight also said that Rice and his staff would be cleaning the mats before and after every class and requiring students to wear clean gis. "We used to wash the mats once a day but now we are doing it before and after each class. We are wiping down the handles every class and we are taking every precaution to ensure that people don't get sick," he said.